Help 2.2.4
File Save As

command
1. Function
Use this command to save and name the active calculation document. Calculaor displays the Save As dialog so you can name your caculation.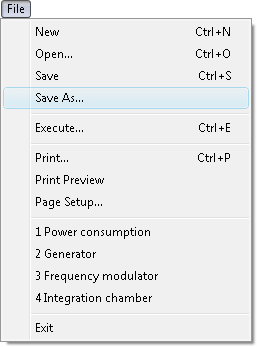 Fig. 1.

File Save As

command in menu.
2. Saving existing file
To save a calculation document with its existing name and directory, use the File Save command.