Help 2.5.18
Set System Keypad Color

command
1. Function
Use this command to set system color for calculator Keypad.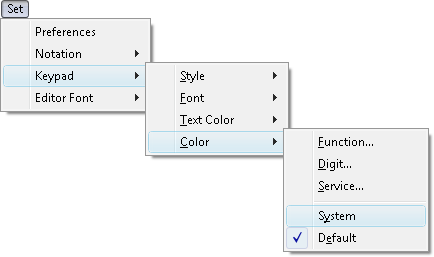 Fig. 1.

Set System Keypad Color

command in menu.

Fig. 2. Vista keypad in system colors.
For themed Windows desktop this command can change Keypad style to system one. That happens, because themed desktop does not have system button color, but rather system button drawing.
2. Reverting to default colors
You can always revert to default colors selecting Set Default Keypad Color command.